(This is a sponsored post. Click here for full disclosure statement.)
AD | Recently I participated in BAM – Bamboo Clothing #DareToWearLonger challenge. The challenge was you had to wear their bamboo clothing for a certain number of days without washing. As someone who is a firm believer in the benefits of slow fashion, this piqued my interest.
A Package from BAM
The order arrived neatly packaged in paper. BAM removed conventional plastic packaging in 2020. The contents were as promised – a merino grey jumper, a laurel khaki skirt, and a black jacket.
The weather gods complied during the 10-day period where I put the garments through the gauntlet.
Autumn set in. The sun shone brightly in parts; the rains were in their last legs; and the wind was chill enough in the evenings, foreboding a cold winter where the jacket and the jumper will most certainly earn their stripes.
In other words, the fickleness made for ideal "challenge" weather.
The images you see are just a few in a 10-day-long adventure. At the time of writing this post, I've worn the jacket, sweater, and skirt five times each.
And I was not going to make it easy for them, no no. They've been my go to outfits for outdoor walks and sustainable foraging trips.
None of those pieces have yet been acquainted with water. They're not wash dirty and smell all right, so I intend to put them through the grinder a few more days.
I am happy to announce that the clothes are what I hoped they would be. They are easy on the body, comfortable and check all the relevant F boxes – Fabric, Fit, Function, and Fashion.
I am also aware that 10 days is not much to form an opinion but I am pretty optimistic. Because this is not my first rodeo with bamboo clothing (I love it!) and because…
Bamboo Clothing has Amazing Benefits
The silk-like bamboo fabric is breathable and carries a range of advantages.
Bamboo absorbs sweat effectively and takes it to the outer surface of the fabric where it evaporates.
Its sweat absorbent ability means bamboo clothes do not provide bacteria the conditions to thrive.
It also happens to be a very good insulator. (So, the fabulous time with the jacket at the start of autumn will continue into the colder months, though I may need more layers underneath.)
It is anti-allergic.
And, most significantly, bamboo clothes are some of the most sustainable garments you can wear. Bamboo requires no pesticide and chemicals to cultivate and can grow more than three feet a day. Best of all, it needs little water to grow, a third of what cotton consumes!
And the water bit is a big deal.
Water, Water Everywhere But…
I love water. Sometimes I feel like I am Poseidon's very own kin. Not in terms of wasting water, mind you, but to use it in a sensible manner.
Conservation was drilled into me by my teachers when I was in school and it was the same at home. Today my family calls me the "water police" and I wear the compliment (hope it's one) like a badge!
My resolve was further reinforced in numerous environmental field trips to places and people that used water most sensibly, but never seemed to have enough. Because somewhere, individuals treated water like it was an everlasting elixir.
Alas, water is finite; usable water even more so. According to WHO, one out of every three people does not have access to safe drinking water.
Also, we consume up to 100 gallons of water per day for indoor use and of that amount, 22 percent is used for washing clothes.
What can we do about it?
According to BAM, 26 percent of their clothes' carbon emissions (growing the bamboo, production processes, etc.) was related to washing laundry in the washing machine.
So, what's the solution?
One, you can get some exercise in and wash by hand. That's what I do with bamboo clothes I own. In fact, I keep them off the washing machine even for the drying period when the sun is out. Did you know that one wash at 40°C and tumble drying is equal to driving 11km in terms in terms of the environmental footprint?
Two, if you have to use a washing machine use the front-load version which consumes half of what top-loading machines do.
Three, buy quality clothes and wear them longer before washes. That is one of the best ways to stand up for slow fashion and lock the fetters on the rabid, indulgent purchases that are killing the environment.
And fast fashion is an issue that needs urgent attention. Here are four (of many) jarring stats about the trend.
The apparel industry produces four percent of the world's annual waste.
Thirteen million tonnes of non-biodegradable textile waste end up in landfills every year, in America alone.
Sixty percent of all fast fashion clothes make their way to the landfill.
One of every three women in the UK deems clothes to be old that are worn more than once or twice.
All this is another reason why I took up the #DareToWearLonger challenge. It endorses slow fashion.
It has also been great for my eco-friendly laundry routine.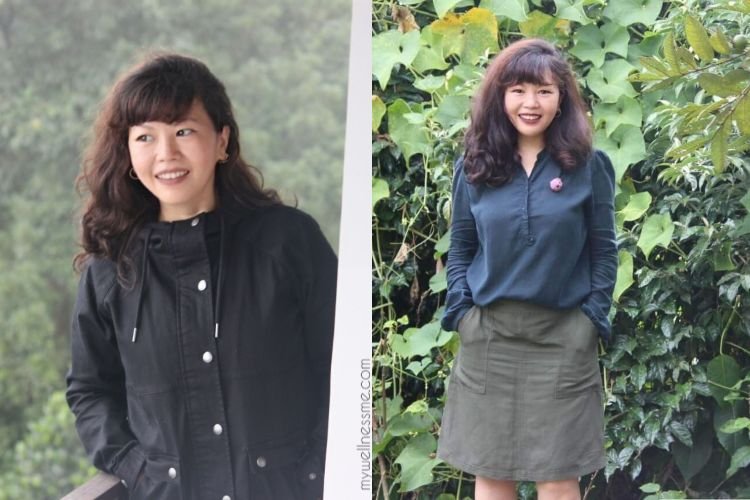 Slow Fashion is Good Fashion
When you embrace slow fashion, you conserve the planet's dwindling water supplies. Your clothes also last longer which negatively impacts the fast fashion industry.
The number one rule of slow fashion is to buy fewer clothes, which is kind of obvious. Just ensure that the clothes are also quality purchases.
No doubt your wardrobe will look a lot lighter but also hella classier. Imagine walking around confidently with fitting and quality clothing on you. You don't have to discard other clothing altogether; keep the good ones and combine them with your new purchases.
Now to keep them off the laundry for as long as possible… how do you do that?
Dry cleaning is chemical laden alternative so best not to venture down that alley.
You can indulge in a little DIY if your clothes aren't turned-to-leather dirty and you just want to freshen things up a bit. Try a combination of three-parts water and two-parts vodka in a spray bottle and reverse the ratio if the sweat and moisture have a stronger presence.
And yes, invest in a good-quality brush, especially for woollen clothes.
About BAM – Bamboo Clothing
BAM began as a small business in 2006 after founder David Gordon discovered sustainable bamboo and its many qualities. Fifteen years later, the company is thriving and with much more to give. It has set ambitious goals that it strives to achieve by 2030. These include reducing its carbon footprint to zero, zero waste to landfill, and zero wasted water. BAM applies its sustainability principles diligently to each stage of the production process – from growing the bamboo to manufacturing products to recycling them.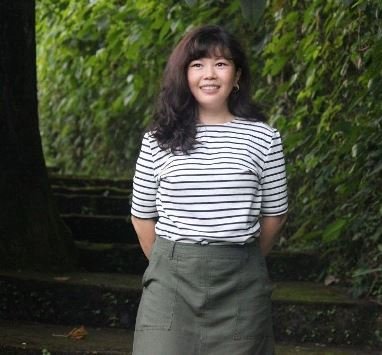 I had a fun time wearing every one of the bamboo clothing they sent my way. I loved them all equally. Well, almost equally. If you put a bamboo pole to my head, I'll point to the skirt.
Have you tried bamboo clothing? Do you #DaretoWearLonger? Let us know in the comments.